2020 Latornell
Student Symposium
Diversity: Foundation of ecosystems and societies
The strength of our ecosystems and societies are upheld through biological and cultural diversity. Together, biological, and cultural diversity play an imperative role in addressing intersectional social and environmental issues. The 2020 Latornell Student Day theme is "Diversity: The Foundation of Ecosystems & Societies". The symposium aims to emphasize interconnectedness in sustainability by creating a platform that highlights diversity, equity, and inclusion in conservation research and practice. The free half-day virtual event on Friday, November 20th, 2020, will highlight student research with direct relevance to conservation practice in Ontario. Students in all fields of research from arts and humanities to economics, agricultural and environmental sciences are
The 2020 Latornell student day is a unique opportunity to explore the practical applications of your work to conservation practice beyond the context of academia. There will be a mix of active professionals, students, and scholars in attendance. This will be a great opportunity to network and build your capacity to speak to the non-scholarly relevance of your work, which are critical in securing employment in this competitive field. The day will begin with a keynote speaker followed by a series of short talks and discussions. Our aim is to support diversity in all forms in the selection of topics and speakers.
Please contact Angela Asuncion ([email protected]) or Dr. Nicolas Brunet ([email protected]) if you have any further questions.
This event is supported by the Latornell Professorship in Environmental Stewardship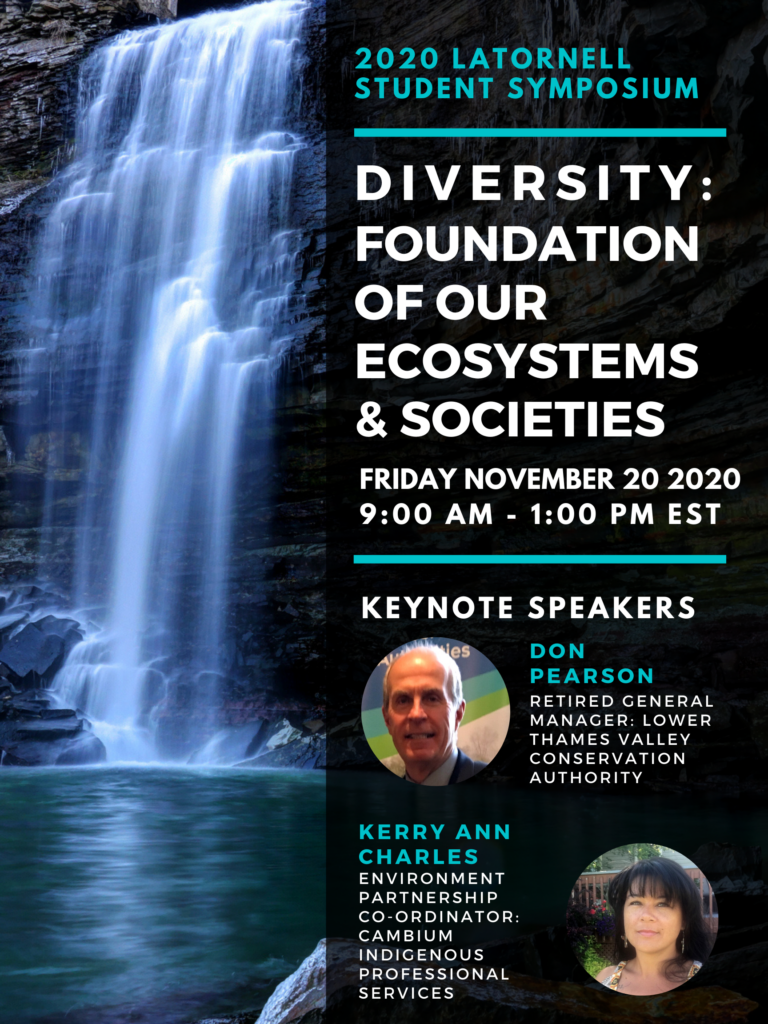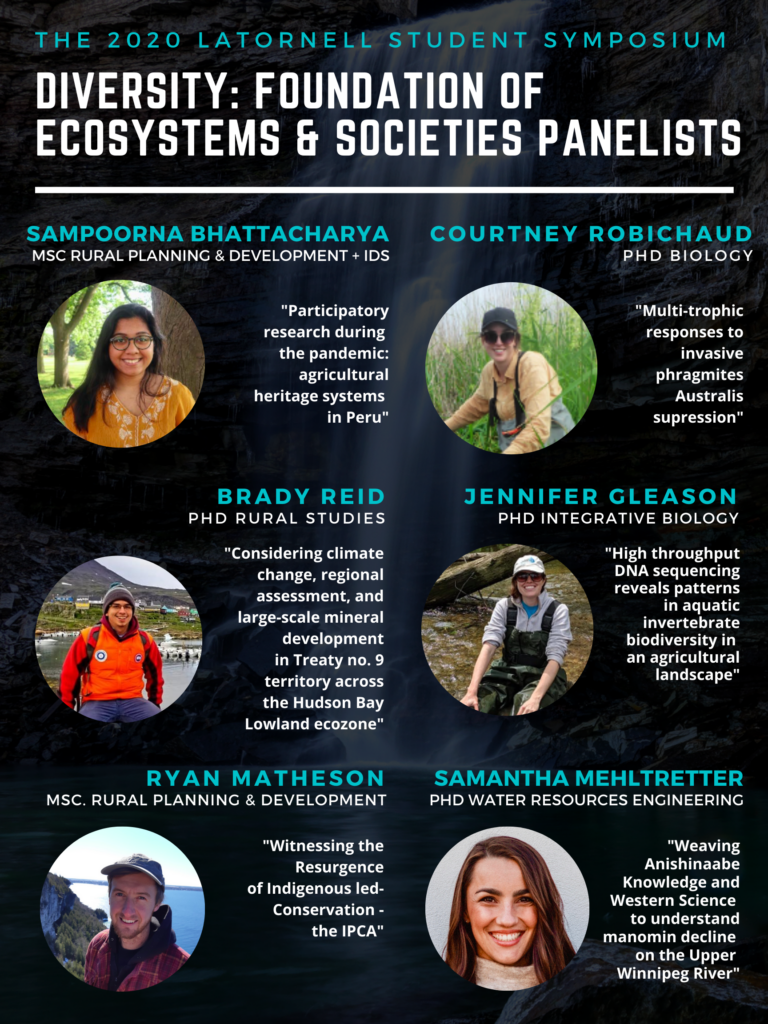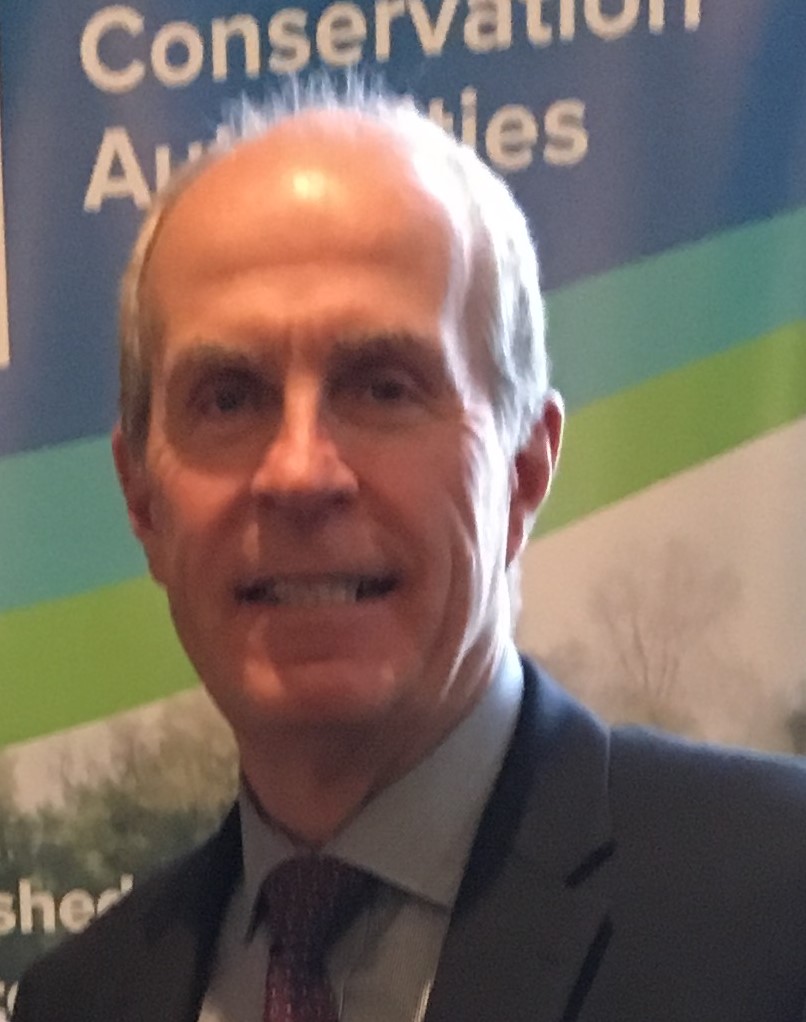 Don Pearson
Don Pearson retired as General Manager of the Lower Thames Valley Conservation Authority in December of 2017, following a long career with several Conservation Authorities beginning in 1976. Before joining the Lower Thames in 2013, Don served nearly 8 years as General Manager of Conservation Ontario, the umbrella group that represents Ontario's 36 Conservation Authorities. His tenure at Conservation Ontario focused on the development of Drinking Water Source Protection Plans for 19 Regions throughout Ontario, and developing the relationship between Conservation Authorities and the Province. Before joining Conservation Ontario, Don spent two years as Chief Administrative Officer of the County of Perth.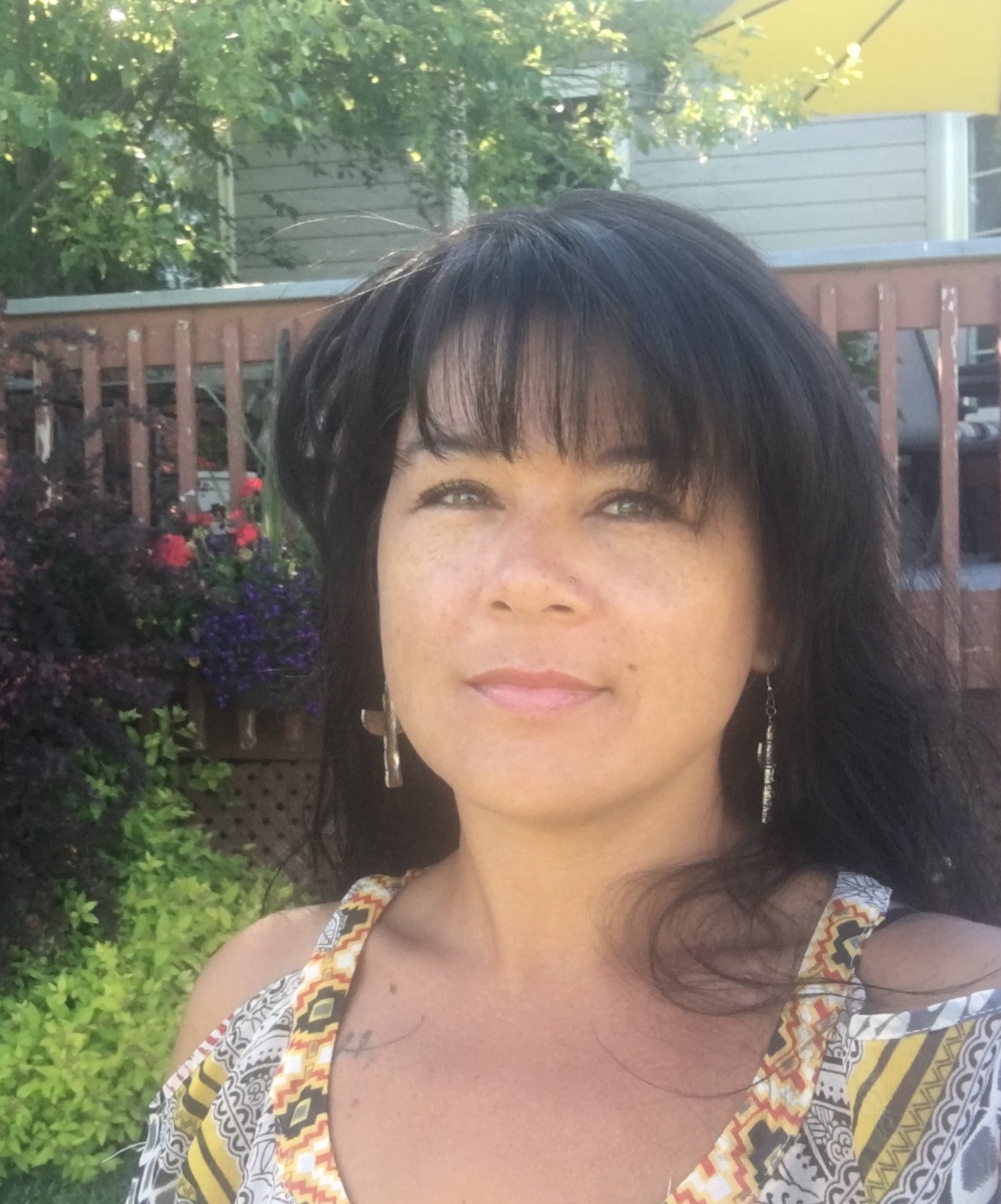 Kerry-Ann Charles
Kerry-Ann is a Member of the Chippewas of Georgina Island First Nation and the Environmental Partnership Co-ordinator for Cambium Indigenous Professional Services (CIPS). She is proud to have been able to serve her Community for over 17 years working in various capacities such as by-law development and implementation, waste management, housing, environmental project co-ordination and management as well as serving a term on Council. Over the past decade Kerry-Ann has dedicated herself to learning about and up-holding her responsibility as an Indigenous person to protect and preserve mother earth and at the same time dedicated herself to sharing this knowledge to ensure sustainability and balance for future generations.